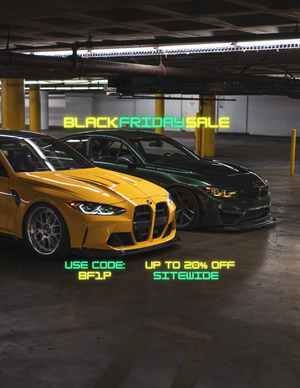 Starting your build? It's about time.
We'll keep this short and sweet because we know you have better things to do like laundry or something.
We realize that Carbon Fiber looks badass. And our "team of scientists" recently discovered that if you put a lot of it on your car, it makes your car look pretty badass too. It may also give your car more horsepower but don't quote us on that. Anyway, you want it and we sell it. We also sell wheels, interior parts, and other neat stuff too.
Whether you're just beginning your build journey or a veteran, we have a little something for all types of builds.
Happy Modding.
-Team 1ne.
Why Our Customers Choose 1ne.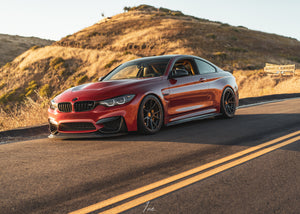 An Unnmatched Customer Experience.
We want you to like us. And we know that for that to happen, we have to focus on 3 main things.
•Providing our customers with premium quality parts.
•Prices that won't cause you to have to eat instant ramen noodles for a week.
•Personalized customer service that even gives Chick-Fil-A a run for their money.
Experience the difference with 1ne.
Click Me For Cool parts.
Announcements
Our Black Friday Sales Are Here! Take up to 20% OFF your orders when you use code: 'BF1P' Sale ends December 1st!
•
1ne Performance is an OFFICIAL SPONSOR of the Bimmer Invasion event coming September 3rd! Stop by, enjoy FREE Giveaways and meet the team! More details on our Instagram. @1neperformance
•
Deals of the Month are back! Scroll up to check out this month's hottest items at a steal of a price!
•
G8X parts have finally arrived to 1ne Performance! Get yourself the hottest parts available for the G8X platform right now!
•
Tesla parts have arrived! After many requests, we have finally got our hands on carbon fiber for Model 3 and Y! Go check it out!